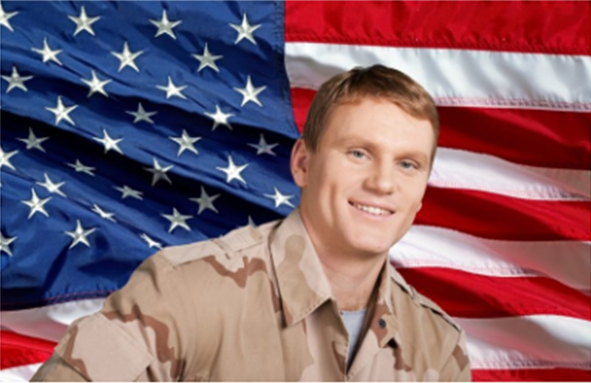 Proud to Stand With Our Military
You've learned some special skills while serving our country. As you consider your options after the service, now is the time to consider a private certification that respects your skills and sends a strong signal to private sector employers about the skills you have and how those skills translate into civilian life.IHMM participates in the military service branch's Credential Online [COOL] program to help you. Check these DoD sites for your branch and how we can work with you to make the very most of your transition to civilian life. Visit these sites for more information that benefits You. You earned it.
If you require any assistance from IHMM please contact James E. Drosdak [USAF] at [email protected]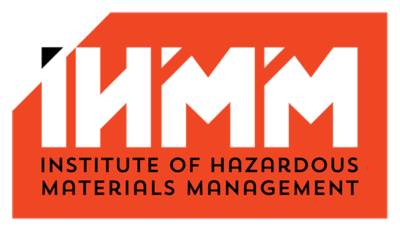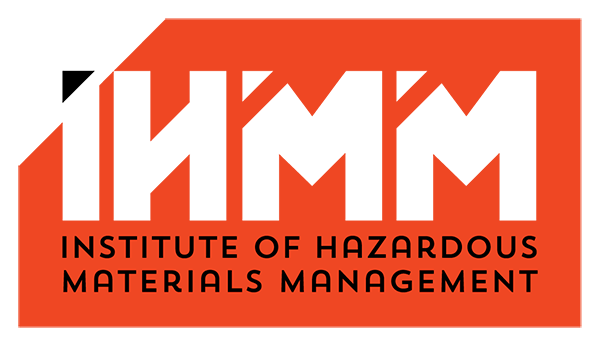 Tuesday, August 11, 2020
IHMM Today is an online publication of the Institute of Hazardous Materials Management (IHMM)
IHMM UPDATES
Kryterion Testing Center Updates

IHMM now has over 600 people in the process of taking one of its credential examinations, complicated by the COVID-19 outbreak.
To protect the health and safety of test candidates, proctors, and staff during the current COVID-19 (coronavirus) outbreak, the owners of the testing centers listed in the spreadsheet (accessed via the link below) have decided to close temporarily – though 55% of onsite Kryterion centers are now currently open.
The spreadsheet will be updated daily and posted at the Kryterion website as other testing centers close. As test centers reopen, they will be removed from the spreadsheet. DOWNLOAD TODAY'S PDF OF KRYTERION TEST-CENTER CLOSURES
IHMM offers online live proctored exams via Kryterion. Kryterion's online-proctoring (OLP) solution is not affected by COVID-19 and can be a suitable testing alternative to taking exams at a test center. The IHMM Candidate Handbook explains what you need to do if you choose to take the exam via remote online live proctored.  OLP test candidates can take their exams online at home or in their employer's office. Kryterion's OLP proctors monitor tests around the world seven days a week. 
IHMM Summer Update – by Mark Baumgardner, CHMM, IHMM Board Member
In June, the IHMM Board held its Second Quarter Board Meeting by teleconference.  Traditionally, the Second Quarter meeting is always by teleconference, but given the COVID-19 situation, this medium is especially useful. In order to reduce travel costs and for the protection of the Board and Staff, our third quarter meeting will probably also be by teleconference.
Like all organizations, IHMM has been challenged by COVID-19 and must adapt accordingly.  Thanks to significant investments in the Association Anywhere ("AA") software about 4 years ago, and adjustments after a difficult start-up period, the IHMM Staff is able to operate remotely.  Most of the staff have been working from home since March.  Recertifications are being processed online at about the same pace as last year.  Back office operations continue on line.
Read more >> IHMM Summer Update
HMS Education and Training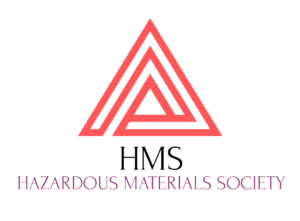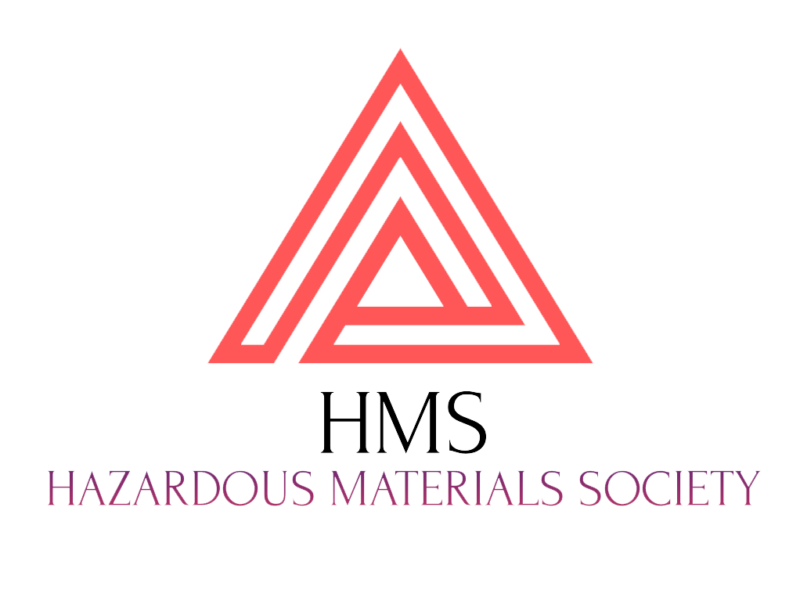 Hazardous Materials Society now has 10,528 education and training programs on its website https://hazmatsociety.org/education-training/ with more coming every week. Certificants will note that most of these programs carry a CMP value, making it easier to know in advance what to expect.
This is the center of education and training for IHMM certificants and prospective certificants. Among these more than 10.000 programs are webinars delivered online and virtually all carry IHMM CMPs values with them for your annual / 5-year CMP planning. SEE: https://hazmatsociety.org/education-training/
Low-cost measurement of facemask efficacy for filtering expelled droplets during speech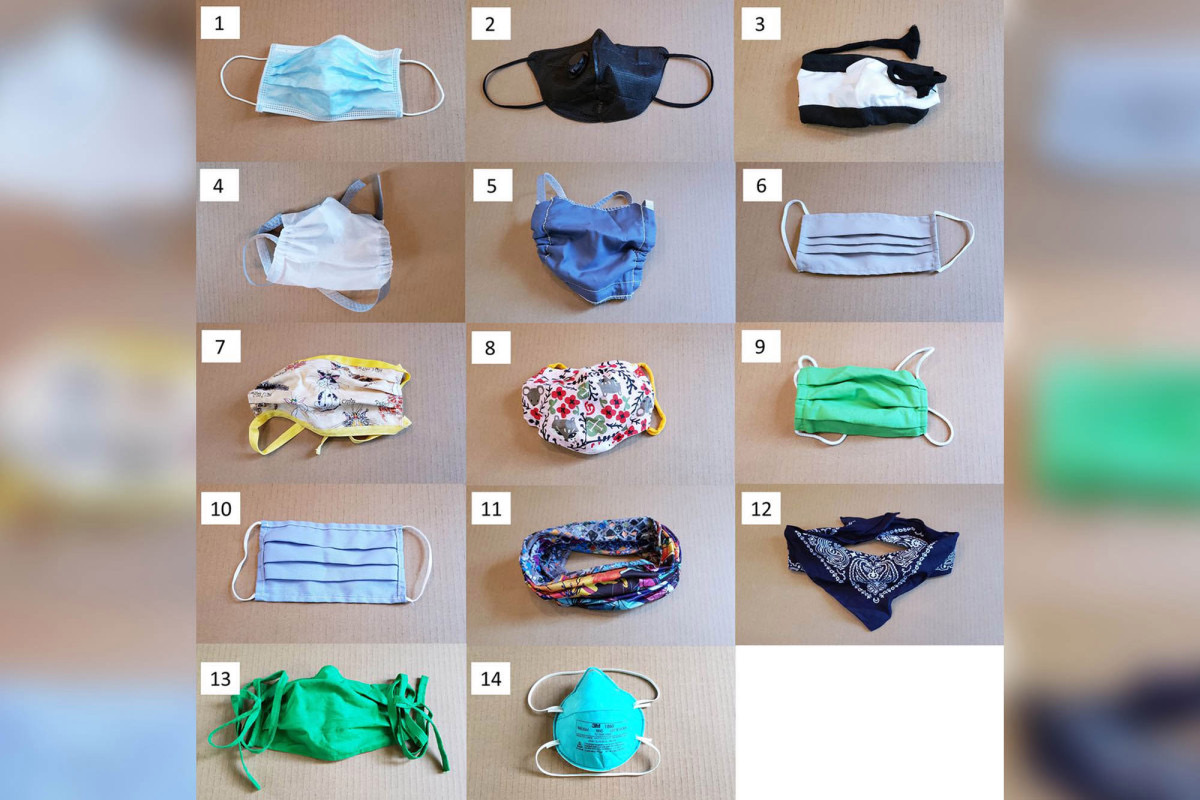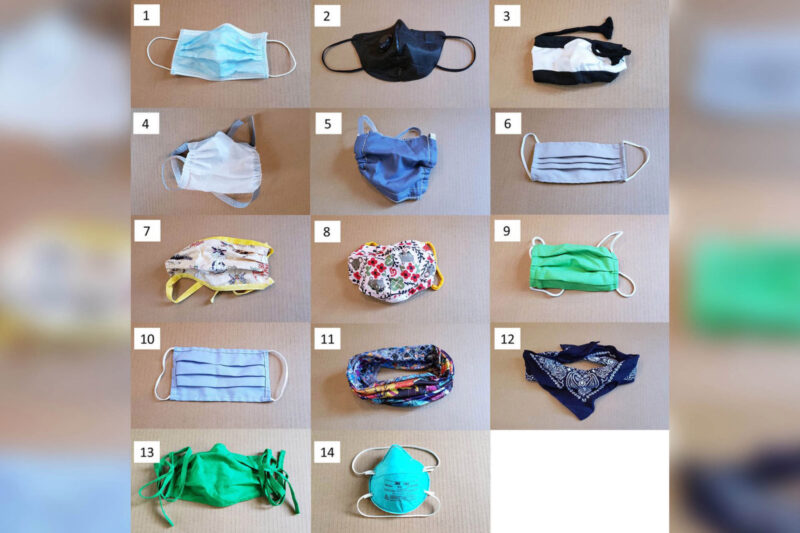 Mandates for mask use in public during the recent COVID-19 pandemic, worsened by global shortage of commercial supplies, have led to widespread use of homemade masks and mask alternatives. It is assumed that wearing such masks reduces the likelihood for an infected person to spread the disease, but many of these mask designs have not been tested in practice. We have demonstrated a simple optical measurement method to evaluate the efficacy of masks to reduce the transmission of respiratory droplets during regular speech. In proof-of-principle studies, we compared a variety of commonly available mask types and observed that some mask types approach the performance of standard surgical masks, while some mask alternatives, such as neck fleece or bandanas, offer very little protection. Our measurement setup is inexpensive and can be built and operated by non-experts, allowing for rapid evaluation of mask performance during speech, sneezing, or coughing.
What is the Hazardous Materials Society and why is it here?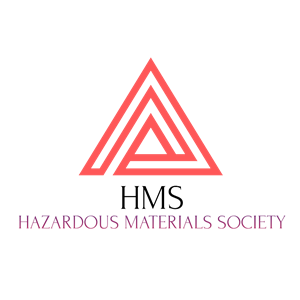 Over the winter and spring of 2019, the IHMM Board of Directors decided to form the Hazardous Materials Society [HMS] to do four basic things in support of IHMM's more than 9,000 certificants.
Developing and delivering the highest quality education and training programs serving the hazardous materials | dangerous goods | environment | health & safety communities of practice by engaging the very best programs from around the nation and the world and presenting them in one platform
Providing the strongest Networking platform in the nation, Higher Logic, that facilitates our communities of practice to be able to collaborate on their professional challenges as well as exchange information and ideas that benefit their future development
Providing Conferences that provide opportunities for us to gather together around the nation and the world to learn together and enjoy each other's perspectives on all of our professional challenges, and to enrich our experiences together.
Providing Affinity programs that leverage our vast numbers and reach into incredible companies around the world to reduce the costs of many of the things we buy.
Between February and May of 2019, IHMM Executive Director Eugene Guilford and IHMM Treasurer Andrea Schuessler met with Bruce Donato and Chip Deale of AHMP to explain what IHMM was doing and why, and to enlist AHMP's support. IHMM and AHMP issued a joint press release of support on April 9, 2019 that you can head here.
On December 9, 2019, IHMM Board Chair Richie Spangler and HMS Board Chair Robert West issued a joint press statement announcing the launch of the Hazardous Materials Society, that you can read here.
Every IHMM Today and EHS Professional sent since May 14, 2019, has had information in it about HMS – more than 60 individual e-newsletters – including this current edition of IHMM Today.
IHMM's Board created the Hazardous Materials Society to serve the needs of IHMM certificants in the four areas listed above. Further, IHMM's Board stated that IHMM's certificants can access the services on the HMS site at no additional cost.
Any questions?  Please send questions or comments to IHMM's Executive Director at [email protected].
Product Showcase
Hazmat Training-What Makes TCA Different?
Customize trainings for the hazards you ship.
Telephone/Email Support for the length of your certification.
Options Include Onsite, Webinar and Online.
 Our training is designed by industry professionals with over 30 years' experience.
 TCA has been in the hazmat training and consulting industry since 2005.
 Employees taught to use the regulatory manual.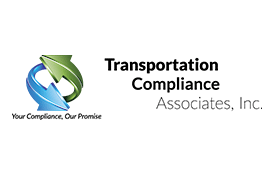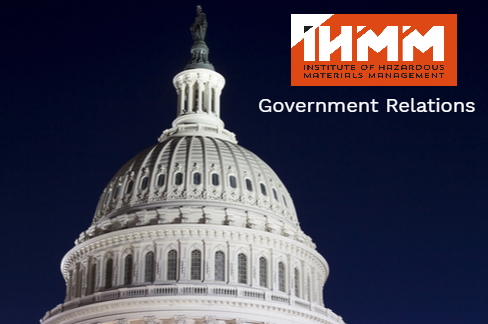 President Issues Four Executive Orders Concerning COVID-19 Relief
With negotiations between House, Senate, and White House negotiators going badly for the past week, On August 8, 2020, the President signed four Executive Orders attempting to do by Executive action that Congress has not yet passed and sent to him by legislation. When the President threatened this action last week Congressional Democratic leaders responded with a threat of legal action to block what Congressional Democrats believe would be an unconstitutional act by the President.
Here are the four Executive Orders signed by the President on August 8, 2020:
CHEMTREC's Online Hazmat Training Meets U.S. DOT Training Requirements!
CHEMTREC, the world's leader in hazmat emergency response, can help keep your company safe and compliant with its self-paced online hazmat training courses. Available training includes 49 CFR, Hazmat General, Safety and Security Awareness, IATA, and Lithium Battery Shipping. Sign up today!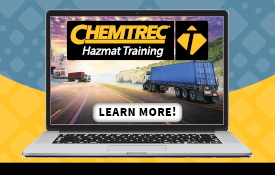 Beltway Buzz – Ogletree & Deakins
FFCRA Rule Partially Invalidated. Several key provisions of the U.S. Department of Labor's (DOL) Families First Coronavirus Response Act's implementing regulations were struck down this week by the United States District Court for the Southern District of New York. Erik D. Mass and Burt D. Garland, Jr. have all the details about which provisions were struck down and what this all means for employers. Unfortunately, at this point, major questions about the decision—such as its applicable scope and whether the DOL will appeal—remain going forward.
More Immigration News. In addition to the federal contractor EO, there were some other immigration policy developments this week.

First, the DHS issued a final rule that increases immigration fees that U.S. Citizenship and Immigration Services imposes by an average of 20 percent. Andrea C. Davis has more.
Second, despite the efforts of a bipartisan group of senators, the Fairness for High-Skilled Immigrants Act of 2019 failed to pass via a unanimous consent motion in the U.S. Senate this week. The bill, which overwhelmingly passed the U.S. House of Representatives in July 2019, would eliminate the per-country caps for employment-based immigrants
OFCCP Audit News. The Office of Federal Contract Compliance Programs (OFCCP) announced this week that it will be starting Vietnam Era Veterans' Readjustment Assistance Act (VEVRAA) focused reviews. To assist federal contractors, OFCCP has created a VEVRAA focused review website that contains frequently asked questions and best practices. Christopher J. Near has the details.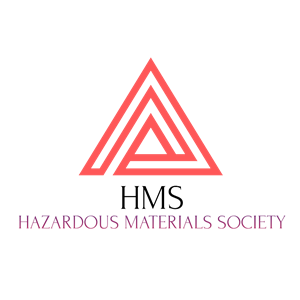 IHMM NOW HAS A COMPANION ORGANIZATION FOR WHICH EDUCATION AND TRAINING PROGRAMS ARE PRESENTED AND DELIVERED. THE CALENDAR IN THIS SPACE FROM THE IHMM WEBSITE IS BEING REPLACED BY THE HAZARDOUS MATERIALS SOCIETY WEBSITE AND THE EDUCATION AND TRAINING SECTION FOUND HERE: https://hazmatsociety.org/education-training/
| | | | |
| --- | --- | --- | --- |
| Date | Event | Event Producer | Location |
| | | | |
| Daily | CE 1102- Industrial Hygiene for Safety Professionals (online) | Columbia Southern University | Online |
| Daily | CE 1105: Maritime Hazardous Materials Inventory | Columbia Southern University | Online |
| Daily | Hazmat General, Safety and Security Awareness Online Training Course | CHEMTREC | Online |
| Daily | 49 CFR Ground Shipper | Lion | Online |
| Daily | IATA Dangerous Goods Training for Operations Personnel | DGI | Online |
| Daily | Shipping Fully Regulated and Excepted Lithium Batteries and Cells Online Training | Chemtrec | Online |
| Daily | Healthy Buildings Amid COVID-19 | Golder Associates | Online |
| Daily | Air Transport of Radioactive Materials (IATA/DOT) Online Training | Energy Solutions | Online |
| Daily | DOT/NRC Radioactive Waste Packaging, Transportation and Disposal Online Training | Energy Solutions | Online |
| Daily | GET THE DIRT ON EXCESS SOIL Navigating Ontario's Finalized Regulations | Golder Associates | Online |
| Daily | DOT NON-Bulk Training | Compliance Associates | Online |
| Daily | Online IATA Dangerous Goods Training | Compliance Associates | Online |
| Daily | Webinar IATA Dangerous Goods Training | Compliance Associates | Online |
| Daily | Webinar DOT Bulk Tank Truck Training | Compliance Associates | Online |
| Daily | Onsite DOT Bulk Tank Truck Training | Compliance Associates | Online |
| Daily | Online DOT Bulk Railcar Training | Compliance Associates | Online |
| Daily | Hazmat General, Safety and Security Awareness Online Training Course | CHEMTREC | Online |
| Daily | OSHA 30 Construction (Online) | ClickSafety | Online |
| Daily | HAZWOPER 2020 Refresher (Online) | ClickSafety | Online |
| Daily | HAZWOPER 40-Hour All Industries (Online) | ClickSafety | Online |
| Daily | HAZWOPER 24-Hour All Industries (Online) | ClickSafety | Online |
| Daily | Hazmat General, Safety and Security Awareness Online Training Course | Chemtrec | Online |
| Daily | IATA Dangerous Goods Online Training for Operations | Chemtrec | Online |
| Daily | 8-Hour HAZWOPER Refresher Course | Hazmat School | Online |
| Daily | DOT Hazmat Employee with Packaging Course | Hazmat School | Online |
| Daily | RCRA Hazardous Waste Generator Online Training Course | Hazmat School | Online |
| Daily | 49 CFR Training | Chemtrec | Online |
| Daily | ASP®-CSP® Online Review | Bowen | Online |
| Daily | IATA Dangerous Goods Online Training for Operations Personnel | Chemtrec | Online |
| Daily | CHMM Online Review | Bowen | Online |
| Daily | COVID 19: Sampling Approaches for Healthy Buildings – Virtual Live Panel | Golder Associates | Online |
| Daily | Onsite Lithium Battery Training | Compliance Associates | Online |
| Daily | Onsite ADR Training | Compliance Associates | Online |
| Daily | Webinar ADR Training | Compliance Associates | Online |
| Daily | Webinar TDG Training | Compliance Associates | Online |
| Daily | OSHA Confined Space Operations Training | Hazmat School | Online |
| Daily | Emergency Management, Laser Safety Fundamentals | Bowen EHS | Online |
| Daily | 49CFR/IATA/IMDG INITIAL WEBINAR | DGI | Online |
| Weekly | EHMM Review Course | NEACHMM | Online |
| August 13, 2020 | RCRA Hazardous Waste Management | PTP | Swedesboro, NJ |
| August 18-19, 2020 | DOT Hazardous Material Transportation | All Hazards Training | Findlay, OH |
| August 19, 2020 | RCRA Advanced: Getting Deeper into Waste Management | Bowen | Online |
| August 20, 2020 | DOT Refresher | All Hazards Training | Findlay, OH |
| August 22, 2020 | OSHA Asbestos Awareness Training | Hazmat School | Online |
| August 23, 2020 | DOT/IATA/IMDG Hazmat Shipping Training Course | Hazmat School | Online |
| August 25, 2020 | DOT Requirements for Shipping Hazmat | Safex | Westerville, OH |
| August 25-27, 2020 | CHMM/CHMP Exam Prep | SPAN | Online |
| August 30-September 2, 2020 | AHMP 2020 ANNUAL CONFERENCE | AHMP | Online |
| August 31-September 1, 2020 | CHMM Review Course | PTP | Swedesboro, NJ |
| September 1, 2020 | LITHIUM BATTERIES 49CFR/IATA/IMDG WEBINAR | DGI | Online |
| September 2, 2020 | IATA AIR SHIPPING RECURRENT WEBINAR | DGI | Online |
| September 4, 2020 | General Awareness Training | DGI | Online |
| September 9 – December 2, 2020 | Essentials in Hazardous Materials Management (EHMM) | FET | Online |
| September 14, 2020 | DANGEROUS GOODS SHIPPING PRIVATE WEBINAR | DGI | Online |
| September 15-17, 2020 | CHMM/CHMP Exam Prep | SPAN | Online |
| September 15-17, 2020 | 24-Hour Technician Level Emergency Response | All Hazards Training | Findlay, OH |
| Sept. 21, 2020 | RCRA Hazardous Waste Management – NEW RULES | PTP | Swedesboro, NJ |
| Sept. 21-22, 2020 | Radioactive Materials Transportation Training: Philadelphia | DGI | Philadelphia, PA |
| Sept. 21-23, 2020 | PHMSA HMIT GRANT DOT HAZARDOUS MATERIALS REGULATIONS AWARENESS TRAINING PROGRAM | HMS | Rockville, MD |
| Sept. 21-25, 2020 | Dangerous Goods Transportation | DGI | Chicago, IL |
| Sept. 22-25, 2020 | 30 Hour OSHA General Industry Compliance | All Hazards Training | Findlay, OH |
| Sept. 23, 2020 | Webinar: Safety Within Utility Distribution Tunnel Systems | BOWEN EHS | Online |
| Sept. 23-25, 2020 | Essentials of Hazardous Materials Management (EHMM) | KCHMM | Louisville, KY |
| Sept. 24, 2020 | DOT Hazardous Materials Transportation Training | PTP | Swedesboro, NJ |
| Sept. 28-30, 2020 | 24 Hour HAZMAT Technician Training | PTP | Swedesboro, NJ |
| Sept. 28 – Oct. 1, 2020 | 40 Hour OSHA Hazwoper Training | PTP | Swedesboro, NJ |