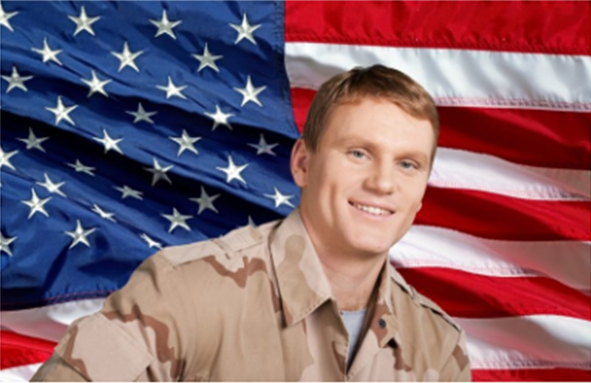 Proud to Stand With Our Military
You've learned some special skills while serving our country. As you consider your options after the service, now is the time to consider a private certification that respects your skills and sends a strong signal to private sector employers about the skills you have and how those skills translate into civilian life.IHMM participates in the military service branch's Credential Online [COOL] program to help you. Check these DoD sites for your branch and how we can work with you to make the very most of your transition to civilian life. Visit these sites for more information that benefits You. You earned it.
If you require any assistance from IHMM please contact James E. Drosdak [USAF] at [email protected]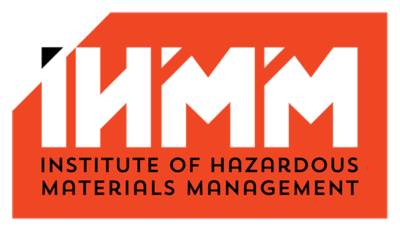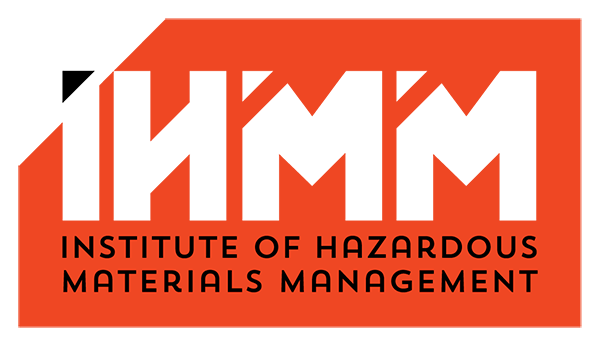 Tuesday, August 18, 2020
IHMM Today is an online publication of the Institute of Hazardous Materials Management (IHMM)
Other than content specifically provided by IHMM, articles contained in IHMM Today are compiled from independent sources and do not necessarily reflect the opinions of IHMM.
IHMM UPDATES
Recertifying Your IHMM Credential Is Easy
Now it's as easy as logging in to your online MyIHMM account at www.ihmm.org, clicking on the Menu button, opening the form, and entering each Employment and Professional Development recertification activity claim in a separate block.
IHMM Recertification Applications are designed to store your activities as you enter them throughout your 5-year recertification cycle. Entering your activities periodically throughout your cycle helps keep recertification simple.
Once you've entered and saved the 200 points needed to recertify, you'll see the Confirm Application Submission section appear. Click on it, answer a few short questions, and that's it. You've submitted your recertification!
Within MINUTES, you'll be sent an e-mail notice that you have successfully recertified (an e-mail copy of your credential's Letter of Compliance for proof of certification valid until your hard copy letter and display certificate arrive), or instructions on how to proceed if you are randomly selected for audit.
Don't forget, IHMM's friendly staff of Certification Coordinators is available to help you every weekday, should you need any kind of assistance from logging in to how to classify a complicated activity claim.
Jim Drosdak, [email protected]
Jimmy Nguyen, [email protected]
Click on this graphic to be taken to the Recertification section of the IHMM website…


HMS Education and Training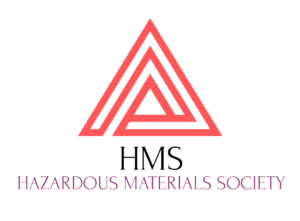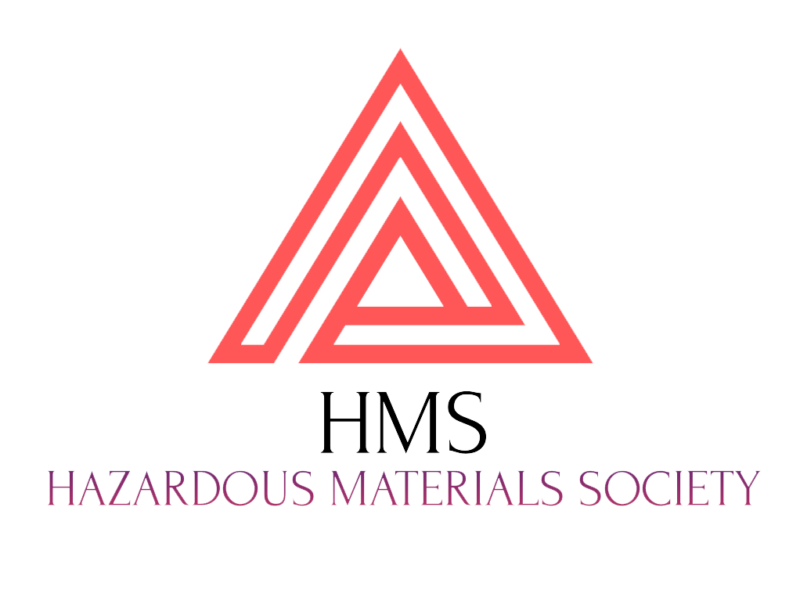 Hazardous Materials Society now has 10,715 education and training programs on its website https://hazmatsociety.org/education-training/ with more coming every week. Certificants will note that most of these programs carry a CMP value, making it easier to know in advance what to expect.
This is the center of education and training for IHMM certificants and prospective certificants. Among these more than 10.000 programs are webinars delivered online and virtually all carry IHMM CMPs values with them for your annual / 5-year CMP planning. SEE: https://hazmatsociety.org/education-training/
IHMM ASHM Committee Adds Jacksonville State University


IHMM ASHM Committee Chair and Board Member Jan Rosenberg is pleased to announce that the committee has approved Jacksonville State University and its B.A. in Occupational Safety & Health Management to join the ASHM Approved Schools List.
Thank you to the IHMM ASHM Committee for their great work. Learn about the ASHM here.
IHMM Student CHMM


Congratulations to Eric Littlefield and Michael Ferrucci in passing their Student CHMM exams last week! IHMM now has 48 applicants for this credential and it is growing steadily each week. The IHMM Board created a pilot program in 2019 that allows us to reach into colleges and universities with certain established majors and courses of studies that may, one day, lead the student to a profession for which the full CHMM is ideal.
Thank you for joining us in our communities of practice!
IHMM Emeritus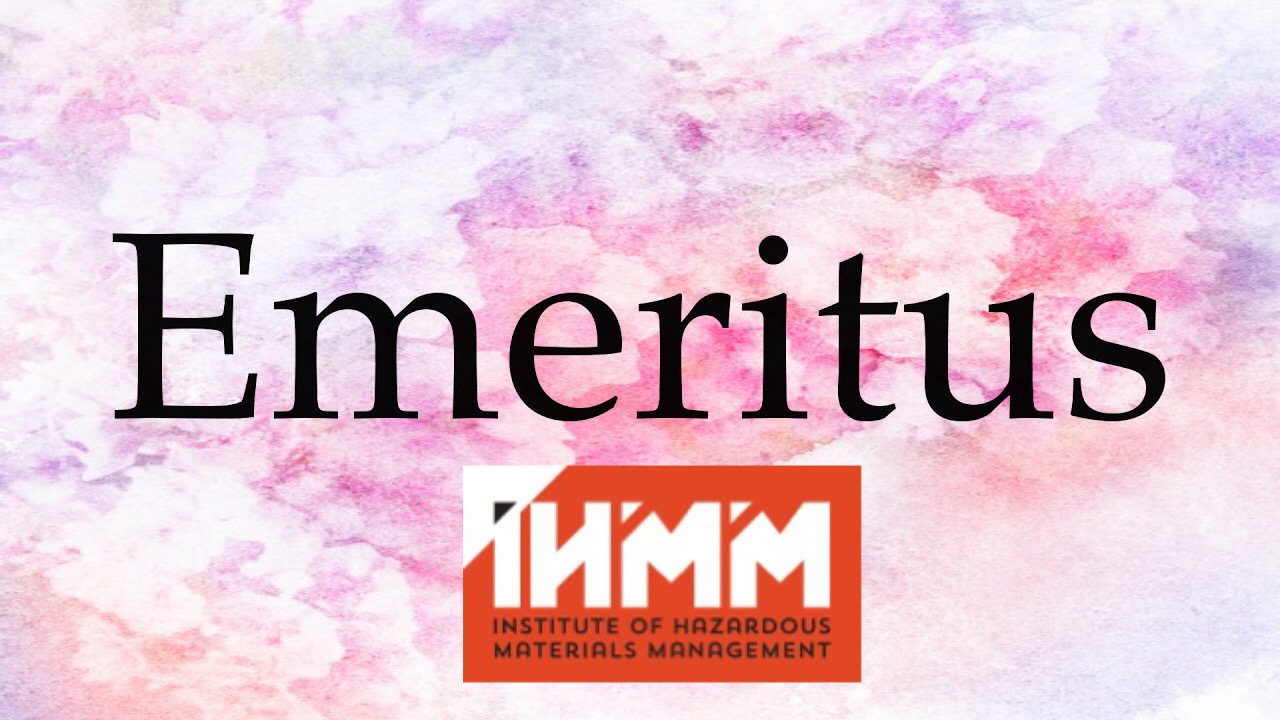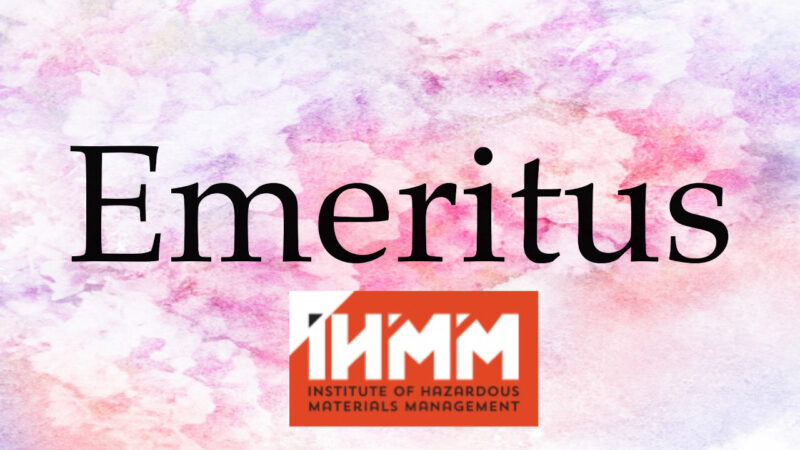 If you are nearing a decision about retiring, let us know. IHMM has an Emeritus status that we can transition you into, rather than simply ending your commitment to your credential and communities of practice. You've earned your retirement and your Emeritus status with IHMM as well.
Contact Jim Drosdak at [email protected] or Jimmy Nguyen at [email protected]
HMS Job Bank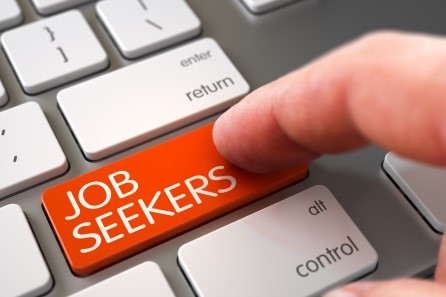 We invite our participating companies to post their available employment opportunities here. There is no charge for this service. HMS staff reviews each proposed posting for clarity and completeness before posting to the public view and may remove a posting without notice.
EnviroWorkShops Global Summit with IHMM & HMS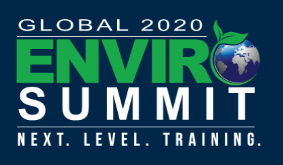 You are invited to attend the IHMM Training at the 2020 Global EnviroSummit in Charlotte, NC from September 1-3rd.  There are 75 speakers from 6 different continents that are addressing the "Accelerating Trends and Advancing Technologies" in our industry from around the globe.
This will be a "hybrid conference" with both in-person and virtual registration options and it includes 10 different breakout sessions on a range of topics, but our training will focus on the Value of IHMM Credentials.  Each virtual breakout session is $49 to attend.
The international speakers from Europe, Asia, Middle East, Australia, Africa, and South America will be streaming on YouTube at 8:15 am EST on September 2nd and there is NO CHARGE for you to register.  REGISTER TODAY!
IHMM has presentations on Day 3, September 3rd, on how
We prepare and train professionals to acquire their credentials,
We use advancing technologies to resolve environmental challenges,
We prepare global dangerous goods transportation professionals, and
We work with the government in the United States.
Among our presenters are Robert A. West, former IHMM Chair and current HMS Chair, Rich Cartwright of Clicksafety/SPAN and IHMM Fellow, and Gene Sanders of W.E. Train Consulting. The presentations are followed by a panel discussion moderated by Aaron Stern, with US Geological Survey (USG); joined by Richie Spangler, current IHMM Chair; Sean Grady with GHD;  Atanu Das, with MSDSWriter.
What is the Hazardous Materials Society and why is it here?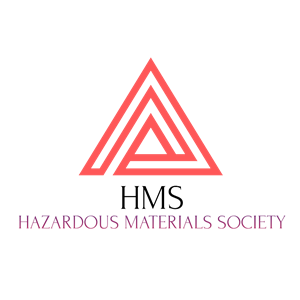 Over the winter and spring of 2019, the IHMM Board of Directors decided to form the Hazardous Materials Society [HMS] to do four basic things in support of IHMM's more than 9,000 certificants.
Developing and delivering the highest quality education and training programs serving the hazardous materials | dangerous goods | environment | health & safety communities of practice by engaging the very best programs from around the nation and the world and presenting them in one platform
Providing the strongest Networking platform in the nation, Higher Logic, that facilitates our communities of practice to be able to collaborate on their professional challenges as well as exchange information and ideas that benefit their future development
Providing Conferences that provide opportunities for us to gather together around the nation and the world to learn together and enjoy each other's perspectives on all of our professional challenges, and to enrich our experiences together.
Providing Affinity programs that leverage our vast numbers and reach into incredible companies around the world to reduce the costs of many of the things we buy.
Between February and May of 2019, IHMM Executive Director Eugene Guilford and IHMM Treasurer Andrea Schuessler met with Bruce Donato and Chip Deale of AHMP to explain what IHMM was doing and why, and to enlist AHMP's support. IHMM and AHMP issued a joint press release of support on April 9, 2019 that you can head here.
On December 9, 2019, IHMM Board Chair Richie Spangler and HMS Board Chair Robert West issued a joint press statement announcing the launch of the Hazardous Materials Society, that you can read here.
Every IHMM Today and EHS Professional sent since May 14, 2019, has had information in it about HMS – more than 60 individual e-newsletters – including this current edition of IHMM Today.
IHMM's Board created the Hazardous Materials Society to serve the needs of IHMM certificants in the four areas listed above. Further, IHMM's Board stated that IHMM's certificants can access the services on the HMS site at no additional cost.
Any questions?  Please send questions or comments to IHMM's Executive Director at [email protected].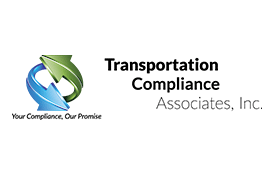 Product Showcase
Hazmat Training-What Makes TCA Different?
Customize trainings for the hazards you ship.
Telephone/Email Support for the length of your certification.
Options Include Onsite, Webinar and Online.
 Our training is designed by industry professionals with over 30 years' experience.
 TCA has been in the hazmat training and consulting industry since 2005.
 Employees taught to use the regulatory manual.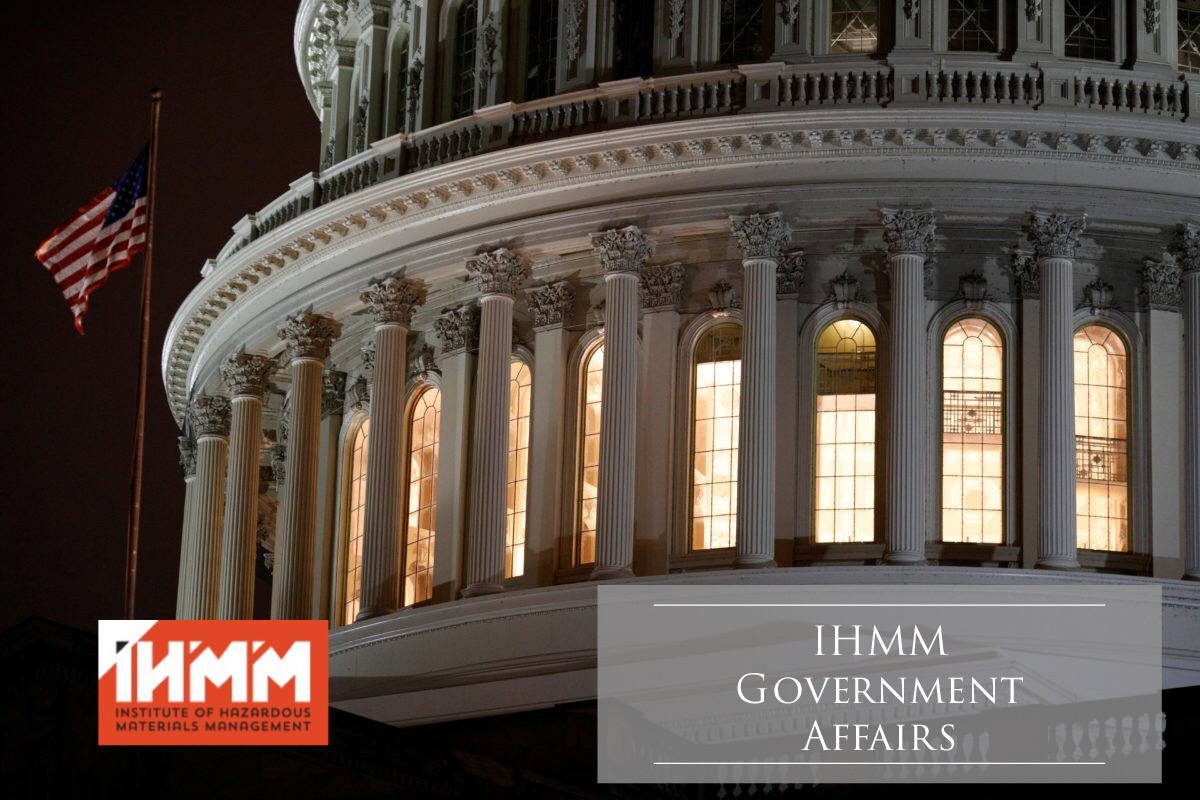 Executive Order Deferring Payroll Tax Obligations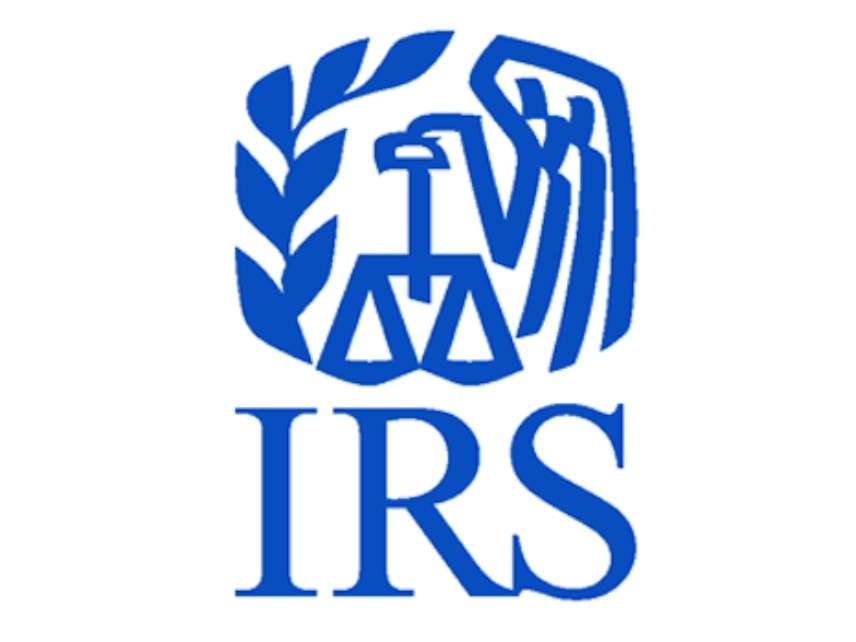 On August 8, 2020, IHMM reported on four [4] Executive Orders signed by the President. One of these Executive Orders allowed for a deferral of payroll taxes.
As a result of the President's Executive Order of August 8, 2020, the Administration and Congress need to come together on a path that provides much-needed tax relief for families without the uncertainty associated with the recent payroll tax Executive Order (EO).
Under current law, the EO creates a substantial tax liability for employees at the end of the deferral period. Without Congressional action to forgive this liability, it threatens to impose serious hardships on employees who will face a large tax bill as a result of deferral. The following chart demonstrates the magnitude of the potential tax bill compared to the immediate benefit of deferral.
Read more >> https://ihmm.org/executive-order-deferring-payroll-tax-obligations/
CHEMTREC's Online Hazmat Training Meets U.S. DOT Training Requirements!
CHEMTREC, the world's leader in hazmat emergency response, can help keep your company safe and compliant with its self-paced online hazmat training courses. Available training includes 49 CFR, Hazmat General, Safety and Security Awareness, IATA, and Lithium Battery Shipping. Sign up today!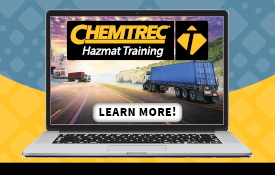 Beltway Buzz – Ogletree & Deakins
EEOC to Address Conciliation. The U.S. Equal Employment Opportunity Commission (EEOC) announced that it will hold a public meeting on August 18, 2020, at 1:00 p.m. eastern time, to discuss a notice of proposed rulemaking on conciliation. According to the latest regulatory agenda, the EEOC will issue a proposal to "revise existing regulations to enhance the effectiveness of the conciliation process and provide greater clarity for all stakeholders." The EEOC's statutory requirement to attempt to resolve discrimination charges through conciliation has been the subject of significant policy debates over the years, and it will be interesting to see if this proposal provides some clarity for stakeholders.
OFCCP News. The Office of Federal Contract Compliance Programs (OFCCP) announced several new initiatives this week to assist federal contractors' compliance with their nondiscrimination and affirmative action obligations. First, OFCCP will conduct a webinar on the TRICARE final rule on August 31, 2020, from 2:00 p.m. to 3:00 p.m. eastern time. Second, OFCCP announced the launch of a National Pre-Award Registry tool, which lists contractors that were found to be in compliance with their equal employment opportunity obligations in the last two years. This tool is likely to be helpful for contractors during the procurement process. Finally, OFCCP launched a Vietnam Era Veterans' Readjustment Assistance Act of 1974 (VEVRAA) hiring benchmark database intended to assist contractors in calculating their hiring benchmarks for covered veterans.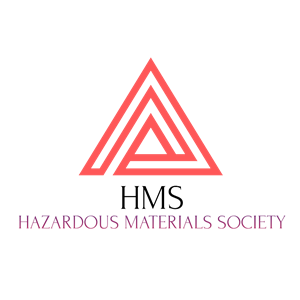 IHMM NOW HAS A COMPANION ORGANIZATION FOR WHICH EDUCATION AND TRAINING PROGRAMS ARE PRESENTED AND DELIVERED. THE CALENDAR IN THIS SPACE FROM THE IHMM WEBSITE IS BEING REPLACED BY THE HAZARDOUS MATERIALS SOCIETY WEBSITE AND THE EDUCATION AND TRAINING SECTION FOUND HERE: https://hazmatsociety.org/education-training/
| | | | |
| --- | --- | --- | --- |
| Date | Event | Event Producer | Location |
| | | | |
| Daily | CE 1102- Industrial Hygiene for Safety Professionals (online) | Columbia Southern University | Online |
| Daily | CE 1105: Maritime Hazardous Materials Inventory | Columbia Southern University | Online |
| Daily | Hazmat General, Safety and Security Awareness Online Training Course | CHEMTREC | Online |
| Daily | 49 CFR Ground Shipper | Lion | Online |
| Daily | IATA Dangerous Goods Training for Operations Personnel | DGI | Online |
| Daily | Shipping Fully Regulated and Excepted Lithium Batteries and Cells Online Training | Chemtrec | Online |
| Daily | Healthy Buildings Amid COVID-19 | Golder Associates | Online |
| Daily | Air Transport of Radioactive Materials (IATA/DOT) Online Training | Energy Solutions | Online |
| Daily | DOT/NRC Radioactive Waste Packaging, Transportation and Disposal Online Training | Energy Solutions | Online |
| Daily | GET THE DIRT ON EXCESS SOIL Navigating Ontario's Finalized Regulations | Golder Associates | Online |
| Daily | DOT NON-Bulk Training | Compliance Associates | Online |
| Daily | Online IATA Dangerous Goods Training | Compliance Associates | Online |
| Daily | Webinar IATA Dangerous Goods Training | Compliance Associates | Online |
| Daily | Webinar DOT Bulk Tank Truck Training | Compliance Associates | Online |
| Daily | Onsite DOT Bulk Tank Truck Training | Compliance Associates | Online |
| Daily | Online DOT Bulk Railcar Training | Compliance Associates | Online |
| Daily | Hazmat General, Safety and Security Awareness Online Training Course | CHEMTREC | Online |
| Daily | OSHA 30 Construction (Online) | ClickSafety | Online |
| Daily | HAZWOPER 2020 Refresher (Online) | ClickSafety | Online |
| Daily | HAZWOPER 40-Hour All Industries (Online) | ClickSafety | Online |
| Daily | HAZWOPER 24-Hour All Industries (Online) | ClickSafety | Online |
| Daily | Hazmat General, Safety and Security Awareness Online Training Course | Chemtrec | Online |
| Daily | IATA Dangerous Goods Online Training for Operations | Chemtrec | Online |
| Daily | 8-Hour HAZWOPER Refresher Course | Hazmat School | Online |
| Daily | DOT Hazmat Employee with Packaging Course | Hazmat School | Online |
| Daily | RCRA Hazardous Waste Generator Online Training Course | Hazmat School | Online |
| Daily | 49 CFR Training | Chemtrec | Online |
| Daily | ASP®-CSP® Online Review | Bowen | Online |
| Daily | IATA Dangerous Goods Online Training for Operations Personnel | Chemtrec | Online |
| Daily | CHMM Online Review | Bowen | Online |
| Daily | COVID 19: Sampling Approaches for Healthy Buildings – Virtual Live Panel | Golder Associates | Online |
| Daily | Onsite Lithium Battery Training | Compliance Associates | Online |
| Daily | Onsite ADR Training | Compliance Associates | Online |
| Daily | Webinar ADR Training | Compliance Associates | Online |
| Daily | Webinar TDG Training | Compliance Associates | Online |
| Daily | OSHA Confined Space Operations Training | Hazmat School | Online |
| Daily | Emergency Management, Laser Safety Fundamentals | Bowen EHS | Online |
| Daily | 49CFR/IATA/IMDG INITIAL WEBINAR | DGI | Online |
| Weekly | EHMM Review Course | NEACHMM | Online |
| August 18-19, 2020 | DOT Hazardous Material Transportation | All Hazards Training | Findlay, OH |
| August 19, 2020 | RCRA Advanced: Getting Deeper into Waste Management | Bowen | Online |
| August 20, 2020 | DOT Refresher | All Hazards Training | Findlay, OH |
| August 22, 2020 | OSHA Asbestos Awareness Training | Hazmat School | Online |
| August 23, 2020 | DOT/IATA/IMDG Hazmat Shipping Training Course | Hazmat School | Online |
| August 25, 2020 | DOT Requirements for Shipping Hazmat | Safex | Westerville, OH |
| August 25-27, 2020 | CHMM/CHMP Exam Prep | SPAN | Online |
| August 30-September 2, 2020 | AHMP 2020 ANNUAL CONFERENCE | AHMP | Online |
| August 31-September 1, 2020 | CHMM Review Course | PTP | Swedesboro, NJ |
| September 1, 2020 | LITHIUM BATTERIES 49CFR/IATA/IMDG WEBINAR | DGI | Online |
| September 2, 2020 | IATA AIR SHIPPING RECURRENT WEBINAR | DGI | Online |
| September 2-3, 2020 | EnviroWorkShops Global Summit | EnviroWorkShops | Online/Charlotte, NC |
| September 4, 2020 | General Awareness Training | DGI | Online |
| September 9 – December 2, 2020 | Essentials in Hazardous Materials Management (EHMM) | FET | Online |
| September 14, 2020 | DANGEROUS GOODS SHIPPING PRIVATE WEBINAR | DGI | Online |
| September 15-17, 2020 | CHMM/CHMP Exam Prep | SPAN | Online |
| September 15-17, 2020 | 24-Hour Technician Level Emergency Response | All Hazards Training | Findlay, OH |
| Sept. 21, 2020 | RCRA Hazardous Waste Management – NEW RULES | PTP | Swedesboro, NJ |
| Sept. 21-22, 2020 | Radioactive Materials Transportation Training: Philadelphia | DGI | Philadelphia, PA |
| Sept. 21-23, 2020 | PHMSA HMIT GRANT DOT HAZARDOUS MATERIALS REGULATIONS AWARENESS TRAINING PROGRAM | HMS | Rockville, MD |
| Sept. 21-25, 2020 | Dangerous Goods Transportation | DGI | Chicago, IL |
| Sept. 22-25, 2020 | 30 Hour OSHA General Industry Compliance | All Hazards Training | Findlay, OH |
| Sept. 23, 2020 | Webinar: Safety Within Utility Distribution Tunnel Systems | BOWEN EHS | Online |
| Sept. 23-25, 2020 | Essentials of Hazardous Materials Management (EHMM) | KCHMM | Louisville, KY |
| Sept. 24, 2020 | DOT Hazardous Materials Transportation Training | PTP | Swedesboro, NJ |
| Sept. 28-30, 2020 | 24 Hour HAZMAT Technician Training | PTP | Swedesboro, NJ |
| Sept. 28 – Oct. 1, 2020 | 40 Hour OSHA Hazwoper Training | PTP | Swedesboro, NJ |