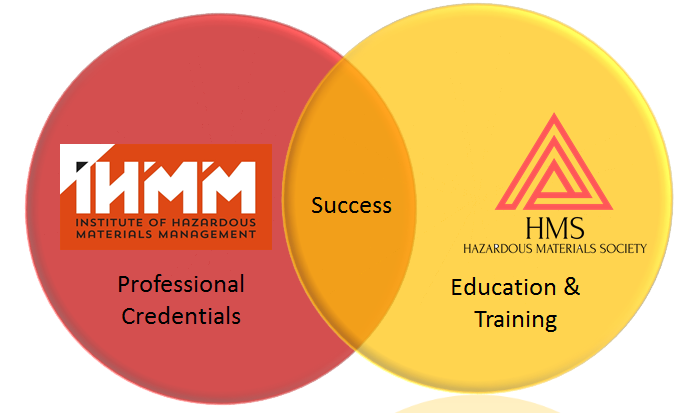 IHMM and HMS
The graphic above illustrates the relationship between IHMM and HMS. IHMM formed HMS to serve IHMM's certificants. IHMM offers a variety of professional credentials and HMS creates education and training programs to serve the applicants and certificants of those credentials.
Survey
The Hazardous Materials Society has created a survey to learn from IHMM's certificants what those certificants need most. If HMS is to serve IHMM's certificants we need IHMM's certificants to respond to this survey.
Please go here for a short, 5 question survey that takes less than 2 minutes to take.