Advocacy seeks to ensure that all people in society are able to have their voices heard on issues that are important to them.
Our advocacy seeks to protect and promote our rights as citizens. Advocacy ensures that we have our views
and wishes genuinely considered when decisions are being made about our lives.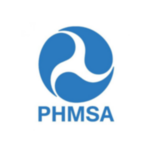 PHMSA Seeks Comment on Initiatives to Modernize the HMR
On July 5, 2023, the Pipeline and Hazardous Materials Safety Administration (PHMSA) published an advance notice of proposed rulemaking (ANPRM) to solicit stakeholder feedback on initiatives PHMSA is considering that may modernize the Hazardous Materials Regulations (HMR) and improve efficiencies while maintaining or improving a current high level of safety. 88 Fed. Reg. 43016. To engage fully with stakeholders, the ANPRM solicits comments and input on questions related to 46 distinct topics under consideration. PHMSA states that it will use any comments, data, and information received "to evaluate and potentially draft proposed amendments."
Comments are due October 3, 2023. PHMSA notes that it "will consider late-filed comments to the extent possible." This memorandum provides more information on several of the topics under consideration: non-bulk packaging, intermediate bulk container (IBC), and large packaging periodic retest extension; aerosol classification alignment; requirements for damaged, defective, or recalled lithium cells and batteries; and 49 C.F.R. Section 173.150 ethyl alcohol exception. It includes highlights of PHMSA's questions on these topics. Stakeholders should review the notice for the complete list of questions as well as the other topics addressed by the notice. For more information, please read the full memorandum.
Read more >> https://www.lawbc.com/regulatory-developments/entry/phmsa-seeks-comment-on-initiatives-to-modernize-the-hmr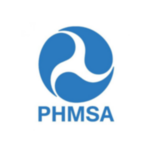 Hazardous Materials: Harmonization With International Standards – IHMM Comments Filed 7/31/2023
PHMSA proposes to amend the Hazardous Materials Regulations to maintain alignment with international regulations and standards by adopting various amendments, including changes to proper shipping names, hazard classes, packing groups, special provisions, packaging authorizations, air transport quantity limitations, and vessel stowage requirements.
FR Citation: 88 FR 34568
Published 5/30 comments by 7/31
Docket No. PHMSA-2021-0092 (HM-215Q)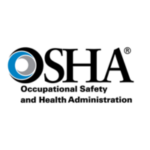 More Federal Recognition for the CSHM, CSMP, CHMM, and CHMP – IHMM Comments to OSHA Voluntary Protection Program [VPP]
OSHA's Voluntary Protection Programs (VPP) was initiated in 1982 to recognize workplaces with exceptional safety and health management. VPP was groundbreaking, being among the first programs to employ a management system structure emphasizing management leadership, worker participation, robust hazard identification and control, and training. In the intervening 40+ years, the program has grown to include a wide variety of organizations in many industries. Much has been learned about safety and health management since the VPP requirements were last updated in 1989. OSHA published its Recommended Practices for Safety and Health Programs in 2016 and consensus standards have been published at both the national (ANSI Z10-2019) and international level (ISO 45001-2018).
OSHA is seeking public input as it considers updating its Voluntary Protection Program (VPP); to expand participation and increase Safety and Health Management System (SHMS) adoption.
IHMM has drafted comments for the OSHA VPP proceeding, focused on the CSHM, CSMP, CHMM, and CHMP, which we intend on submitting by the end of May. If you have any comments on the IHMM submission please send them to Gene Guilford at [email protected]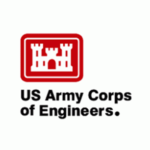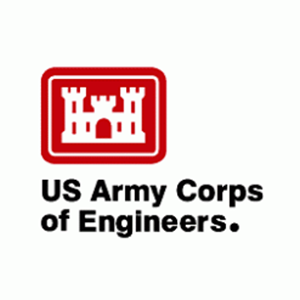 U.S. Army Corps of Engineers Recognizes IHMM CSHM
The U.S. Army Corps of Engineers (USACE) Safety and Health Requirements Manual (EM 385-1-1) is the gold standard for Safety and Occupational Health regulations. The manual holds a long history dating back to 1941 and is designed to facilitate the standardization of all safety programs. The EM 385-1-1 prescribes the safety and health requirements for all Corps of Engineers activities and operations. The USACE is soliciting comments on the proposed revisions to EM 385-1-1. USACE intends to update the manual and periodically thereafter, to reflect such public input, experience, and innovation. The agency will address significant comments received in the next revision of this manual.
USACE EM 385-1-1 is undergoing revisions and recognizes the IHMM Certified Safety and Health Manager [CSHM] credential.
IHMM is submitting comments to the proposed revisions to the EM 385-1-1 to also include the CSMP and CHMM credentials. Comments are due by June 13, 2022 and you will find IHMM's comments here.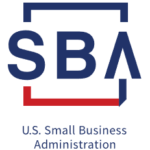 U.S. Small Business Administration Recognizes the IHMM CHMM
SBA's environmental policies and procedures apply to all SBA Lenders on all 7(a) and 504 loan programs, except where otherwise indicated. For 7(a) loans, failure to comply with the provisions of this paragraph may result in a denial of SBA's guaranty. Prudent lending practices may dictate additional Environmental Investigations or safeguards. These policies are embodied in SBA SOP 50 10 6, Lender and Development Company Loan Program.
Appendix 4 of the SBA SOP requires that an "Environmental Professional," as defined by 40 CFR §312.10, perform the Phase 1 or Phase II environmental assessments that may be required prior to closing an SBA-backed loan.
As everyone knows, the "Environmental Professional" definition under 40 CFR §312.10 includes the IHMM CHMM.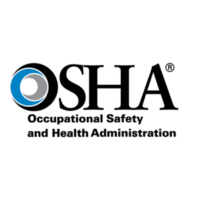 OSHA Seeks Feedback on Effectiveness of Leading Indicators to Improve, Develop Resource Tool
The U.S. Department of Labor's Occupational Safety and Health Administration is asking for stakeholder input on their current use of leading indicators and their impact on managing their safety and health management systems. Leading indicators are proactive and preventive measures that can provide insight on the effectiveness of safety and health activities and reveal potential problems. They are vital in reducing worker fatalities, injuries, illnesses, and financial impacts.
As OSHA considers developing a Leading Indicators Resource, the agency welcomes stakeholders to share their experience and expertise and provide detailed feedback on how/where they are used at their workplace. OSHA is interested in various perspectives on stakeholders' answers to questions, such as the following:
What leading indicators do you use?
What lagging indicators do you use (OSHA incident rates, for example)?
What leading indicators are, or could be, commonly used in your industry?
What metrics do you share with top management?
How do you determine the effectiveness of your leading indicators?
Do you link your leading indicators to outcome data, such as OSHA incident rates to evaluate results?
How could employers be encouraged to use leading indicators in addition to lagging indicators to improve safety management systems?
What barriers and challenges, if any, have you encountered to using leading indicators?
Individuals may submit comments at regulations.gov by July 17, 2023, which is the Federal eRulemaking Portal, identified by docket number OSHA-2023-0006. For more information, see the OSHA Trade Release.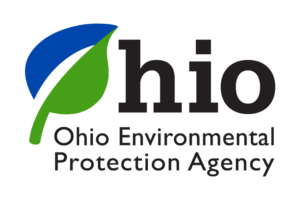 Ohio EPA – Hazardous Waste Program Proposed Rules
May 3, 2023  – 10.30 am – 11.00 am
Organic Air Emissions and Definition of Solid Waste Rules: On March 27, 2023, the director of Ohio Environmental Protection Agency, under the authority of Section 119.03 of the Ohio Revised Code and in accordance with Chapter 119, proposed to original file 173 rules as a part of the Organic Air Emissions and Definition of Solid Waste (OrgAirDSW) rules package. A public hearing on this proposed rulemaking will be held in-person on Wednesday, May 3, 2023, at 50 W. Town Street, Suite 700, Conference Room A (Autumn), at 10:30am.
The hearing will also be held virtually at the same date and time. Advance registration for this hearing may be completed here:
https://attendee.gotowebinar.com/register/5706686780059016797
Any persons intending to give public testimony at said hearing should notify the Ohio EPA Public Interest Center [P.O. Box 1049, Columbus, Ohio 43216-1049, (614) 644-2160]. Written testimony may be either be submitted ahead of the hearing to the below address, electronically to Kit Arthur or Madison Graham, or to the Hearing Officer at the public hearing.
Read more >>  https://epa.ohio.gov/about/media-center/events/public-hearing-HazWasteRules
IHMM thanks our friends at Central Ohio CHMM (COCHMM) for sending this to us.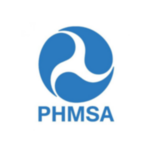 PHMSA Requests Feedback on Recycled Plastics Policy
On April 14, 2023, the Department of Transportation's (DOT) Pipeline and Hazardous Materials Safety Administration (PHMSA) published a request for feedback on its recycled plastics policy. 88 Fed. Reg. 23140. PHMSA states that it published the notice to solicit information pertaining to how the potential use of recycled plastic resins in the manufacturing of specification packagings may affect hazardous materials transportation safety; ensure transparency of its current policy pertaining to the use of recycled plastics in the manufacturing of specification packagings; seek input on this policy to inform better potential regulatory changes; and gather information for the evaluation of future approval requests and to inform better decisions pertaining to potential regulatory revisions and other related work. Comments are due July 13, 2023. PHMSA notes that in conjunction with the notice, it is considering conducting a webinar to inform the public of its recycled plastics policy if there is sufficient feedback. PHMSA will post information regarding any future webinars on its website. For more information, please read the full memorandum.
Read more >> https://www.lawbc.com/regulatory-developments/entry/phmsa-requests-feedback-on-recycled-plastics-policy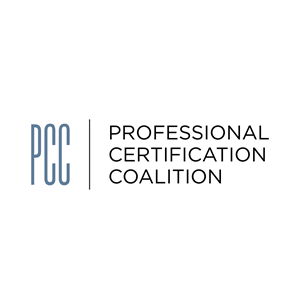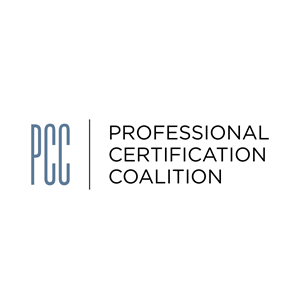 Professional Certification Coalition
IHMM is a member of the PCC. The PCC monitors state and federal legislative and regulatory activity affecting professional certification on an ongoing basis. The PCC has compiled several "Watchlists" identifying and analyzing provisions in pending legislation at both the state and federal level that, under applicable rules, may still be enacted in the current legislative session.  Depending on the carry-over rules in the relevant legislature, the charts listing current legislation may include bills introduced in a prior year.  In addition, the PCC compiles each year a chart of enacted legislation that affects certification. The charts include hyperlinks to every bill or executive order. Note that the Watchlist and the Enacted Legislation document do not include profession-specific legislation and do not include regulatory initiatives. The charts will be updated as needed based on new developments.
IHMM Credential Recognition
The highest priority of IHMM's Government Affairs Committee is the recognition of IHMM's credentials by government. We have made substantial progress in the two years we have undertaken this endeavor, as outlined in detail here > https://ihmm.org/credential-recognition/
In this project we have 45-in-5, increasing the number of states that recognize IHMM credentials.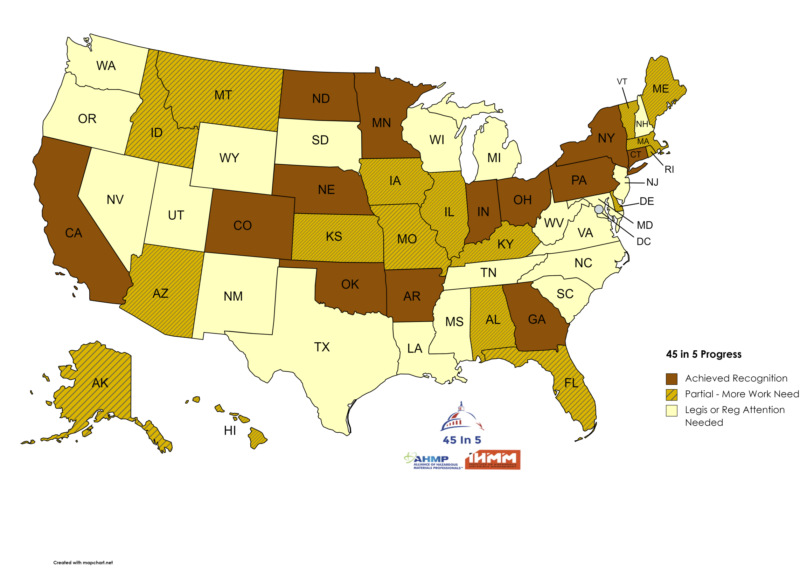 We have already succeeded in 13 states – New York, Connecticut, Pennsylvania, Indiana, California, Colorado, Nebraska, Minnesota, Arkansas, Oklahoma. Ohio, North Dakota, and Georgia. [Red states in the map above]. These are states where IHMM credentials are cited or 40 CFR 312.10 is cited by reference.
We have partially succeeded in another 16 states – Alaska, Hawaii, Idaho, Montana, Arizona, Kansas, Iowa, Missouri, Illinois, Kentucky, Florida, Delaware, Rhode Island, Massachusetts, Vermont, and Maine. [Orange/Black Stripe states in the map above] These are states where the requirements of an "environmental professional" or QEP are cited that coincide with an IHMM credential so that relatively little work would need to be done to clarify the desired outcome.
We have 21 states where no reference to an IHMM credential is made in either statute or regulation, nor is there anything defined in the area of an environmental professional. These states will require legislation or regulatory work. [Yellow states in the map above].
in January 2022 Gene Guilford released the 40 CFR § 312.10 EPA regulation that states a private certification that meets or exceeds the requirements of the regulation is an Environmental Professional under the regulation. Here is the crosswalk between the 40 CFR § 312.10 EPA regulation and the Certified Hazardous Materials Manager [CHMM] blueprint. The CHMM meets or exceeds the requirements of an Environmental Professional. 
Here's what we ask each volunteer to do:
Watch legislative and regulatory developments in your state that provide an opportunity for us to create amendments or other interventions
Be willing to speak with regulators and legislators in your area about the recognition efforts we craft together
Other State and Federal Activities
In this section we will highlight other state and federal government affairs activities undertaken by the committee.
Current Priorities June-August 2023
PHMSA – Hazardous Materials: Harmonization With International Standards – IHMM Comments Submitted – Docket No. PHMSA-2021-0092 (HM-215Q)

Work with Eric Vega in Puerto Rico concerning credential recognition

Review of the Governor of Nevada's Executive Order concerning licensing boards and potential for recognition of the CHMM. IHMM's comments on the Governor's Executive Order are here

Scheduling meetings with the Maryland Congressional delegation concerning the Certified Pandemic Preparedness Specialist [CPPS] credential
Work with Eric Vega in Puerto Rico concerning credential recognition

Review of the Governor of Nevada's Executive Order concerning licensing boards and potential for recognition of the CHMM. IHMM's comments on the Governor's Executive Order are here

Scheduling meetings with the Maryland Congressional delegation concerning the Certified Pandemic Preparedness Specialist [CPPS] credential