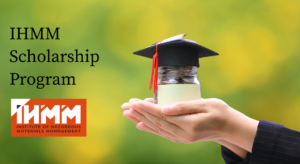 IHMM Scholarship Committee Makes 2022 Awards
The IHMM Scholarship Committee, Chaired by Pinkie Woods, CSHM, is pleased to announce that the committee has made its 2022 awards to two outstanding candidates from the University of Cincinnati.
Ryan Bellacov, Student CHMM and Thomas Gerding, Student ASHM, have each been awarded $6,000 scholarships to support their educational studies. We congratulate Ryan and Thomas for their distinguished submissions this year.
The Institute of Hazardous Materials Management is pleased to have created $32,000 in academic scholarships, divided equally between $16,000 for students enrolled in undergraduate or graduate education in approved schools and who are also Student CHMMs, and $16,000 for students enrolled in undergraduate or graduate education in approved schools and who are also Student ASHMs.
IHMM seeks to foster the growth and academic success of students whose courses of education, and participation in one of our Student certifications, will lead to those students becoming fully-certified IHMM credential holders later in their professional lives.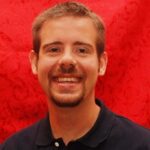 Ryan Bellacov, Student CHMM, University of Cincinnati, $6,000 award
Despite the Institute of Hazardous Materials Management's excellent work in helping safety exceed, the gap in human factors research knowledge is widening with safety and hazardous management due to the demand. It is my hope to fill this gap with the help of the Institute of Hazardous Materials Management. I consider myself devoted to safety and evidence-based practice. As an employee at Federal Qualified Health Center, I encountered patients with chronic pain and disability. Witnessing their suffering gave me aspirations to pursue research in occupational health. My current goal is aerosol hazardous emission research with human factors. In the future, I hope to have a career in emergency management with a focus on hazardous materials. This research will provide safety personnel with easier tools for the objective evaluation of hazards—creating a huge potential for positive change in health and policy.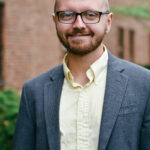 Thomas Gerding, Student ASHM, University of Cincinnati, $6,000 award
As the child of a deceased veteran, occupational hazards/exposures have always been an interest to me. After being drafted by the army to fight in the Vietnam war, my dad was stationed in Saigon, working as a computer programmer, in close proximity to frontline fighting. After he was diagnosed with lung cancer, we had discovered that he was quite close to where Agent Orange was utilized during the war and this could have been the cause of his cancer. Through addressing occupational hazards, many deaths in times of war, at manufacturing locations, and even research facilities, can be prevented. Every employee, especially our veterans, should have a right to safe employment and that they will return to their families, in one piece, at the end of the day; this is why I am pursuing a Doctor of Philosophy in Environmental and Industrial Hygiene at University of Cincinnati and pursuing a career in industrial hygiene.
During the time I spent as a co-op at two different manufacturing facilities, I have realized that I have a passion for providing the necessary occupational health and safety practices and ensuring sound environmental responsibility is upheld through best chemical and waste management practices in this capacity. With a background in environmental, health, and safety (EHS) and the attainment of an environmental and industrial hygiene doctorate, I am prepared for a career where I may implement health and safety initiatives with a boots on the ground approach, ensuring that personnel are not only protected from exposures above Permissible Exposure Limits (PEL), but that the hazards themselves are averted as best as possible through the utilization of the hierarchy of controls. Acquiring this scholarship will help me continue to make ends meet as I progress through my terminal degree at UC and ensure that I may transition smoothly from a student to a career professional upon graduation without the anxiety associated with debt accrued while in school.